Happy Fourth of July everyone! This is America's greatest day. The day when our founding fathers declared independence and the right to play a good ole fashion hockey game on Sundays. I don't know about you guys, but I am proud to say I am an AMERICAN. Let's celebrate this day by playing for our great and sexy founding fathers and our great nation.
The team names this week will in memory of the great duel back in the day.
Team Burr vs Team Hamilton
Oh we have a picture now, so this is a legit thing people. We are not some cult that sacrifices innocient people. Side note of the week: This picture is actually scaring people away.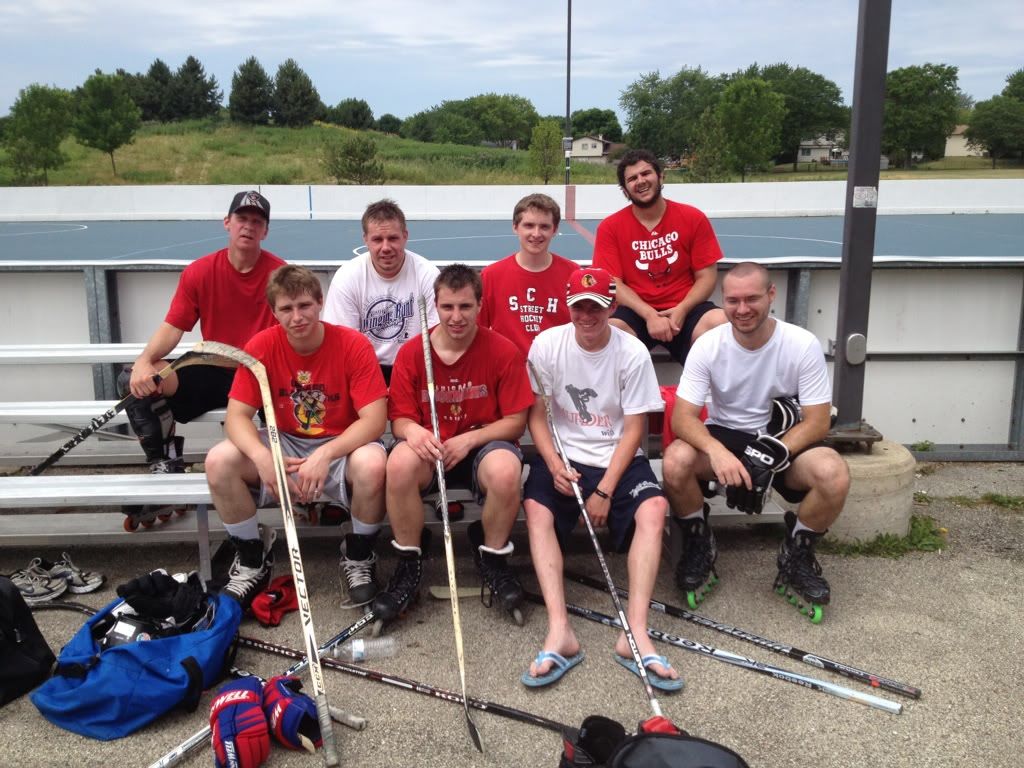 Come out to our normal place on Sunday at 10:00 AM. That's right 10:00 AM playas!
JOIN US FOR OUR CELEBRATION OF OUR COUNTRY BY PLAYING AN INLINE HOCKEY GAME THIS SUNDAY, JULY 8th @ 10 A.M!!
WHO'S IN?


Highlights from Sunday, July 1rst:
PLAYER NEWS: (sorry for the mean streak)
Mike is DTD with a messed up face. He just doesn't realized he has been DTD since the day he was born because of a messed up face.
Spencer decided to take on the Enforcer Role since he can't hit post. Nothing like a 5'8 1/2 130 pound enforcer
New Rick won the tough man award for sheering off 3 layers of skin on his leg. Props to you. I bet those scrapes hurt in the shower. Don't know why i am thinking of you in the shower.
Tim is a piece of $#!T and likes him but who cares anymore.
Original Rick is still on some miracle drug that makes him dance circles around people
Sam still dominated and wasn't even there
Minnesota Wild girl did not show up because Tim is not allowed within 50 feet of a female.
Brian hung a cat from a tree and lit the tree on fire
Lucas showed up even after saving a cat from a burning tree. You are my hero
I miss Gary
Game Summary
RED TEAM: Spencer, Lucas, Steve, Tim
WHITE TEAM: MIKE, Rick, SAM, NEW RICK, Brian
First game: Red Team: 1 White Team: 4 Mike played like a man possessed. So proud of him.
Second game: Red Team: 3 White Team: 0 Tim kind of dominated this game and the POSTS had its first shutout this season.
PS: My ego is at an all-time high!
LET"S PLAY!!!!!!!!!!!!!!!!!!!!!!!!




SCH INLINE HOCKEY CLUB NEWS FAQ
What do I need to play?
Inline skates and a stick. Other equipment such as gloves, talent and sobriety are optional.
Where do you play at?
Pine park outdoor inline hockey rink off Winston Road in Hoffman Estates, just north of route 62. Use the interwebz for directions.
What's the talent level like?
Everybody and anybody can play!!! We generally range from very good to not so good. All we ask is you try not to hurt anybody!
If you need any more information, leave a question in the comments and I'll get back to you. Hope to see a great turn out this weekend.