The death of Blackhawks assistant equipment manager Clint Reif has been ruled a suicide by the DuPage County Coroner's office. Authorities made an announcement Tuesday, as passed on by The Daily Herald.
Reif was found unresponsive in his Lombard, Ill., home on Dec. 21. Toxicology tests by the coroner's office determined the cause and manner of his death, which led to a massive outpouring of emotion last month from both the Blackhawks and the hockey community in general.
Reif was an integral member of the Blackhawks family, and is survived by his wife, three daughters and a son. For information on how to donate to the Clint Reif Memorial Fund, it's included below: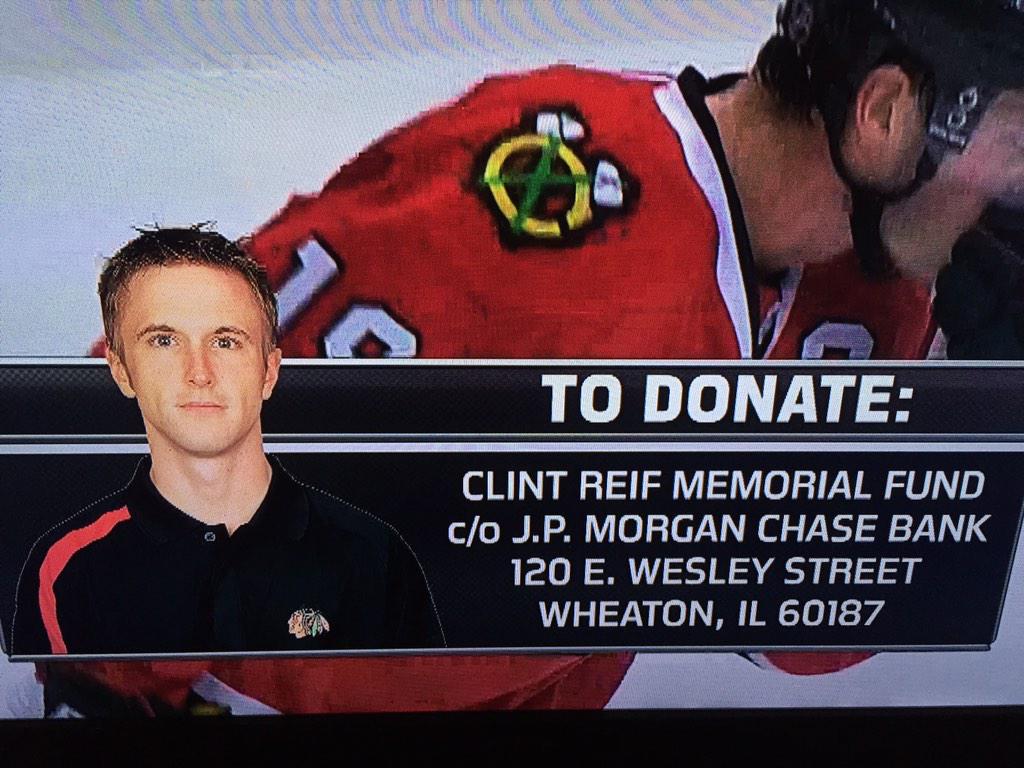 I also can't stress enough the importance of embracing discussion on depression and helping others work out their issues. Nobody can really know what Reif was going through, but the world's a better, safer place when we're willing to reach out to each other.
There are a lot of people out there more qualified than me to talk about this stuff, but places like the National Suicide Prevention Hotline (1-800-273-8255) can be powerful resources and we should all encourage others to seek out help when appropriate.