The phrase that's often popped up around these parts when describing a certain young Swiss forward from the Chicago Blackhawks is "noted SCH staff favorite Philipp Kurashev." Perhaps it spoke to the dearth of forward prospects with possible NHL futures in Chicago over the last decade, but there have been moments when the 2018 fourth-round draft pick (120th overall) looked like someone who could still be around whenever The Plan™ reaches the stage of competitive hockey.
That collective fondness for Kurashev's game does not come with a total loss of objectivity, however, and that type of analysis is required in this moment because, well ... it's becoming more difficult to justify some of the defenses of Kurashev based on what the relevant data is indicating. Although Kurashev's already outlived the expectations of his draft status by playing in 191 NHL games in three seasons, the hopes for him to be even more than that have dwindled a touch based on his on-ice performance.
From the most basic of stats, Kurashev was consistent: he had 25 points (9 G, 16 A) in 70 games this season after 21 (6 G, 15 A) in 67 last season. His point-per-game rate jumped up to 0.36 from 0.31 – a small leap that could remain under the label of "consistent" as well. But that label becomes less applicable when factoring in the substantial increase in ice time: he was at 17:25 last season, a healthy jump up from 12:51 in '21-22.
The possession stats from Natural Stat Trick don't offer any more encouragement. In four of the primary categories, while starting in the offensive zone 55.24 percent of the time, Kurashev posted a 42.51 percent shot attempt share, 40.93 expected goal share, 40.04 scoring chance share and 41.13 high-danger chance share. All four of those numbers decreased from last season (despite a roughly similar 55.32 oZS% in '21-22): 44.76 CF%, 45.04 xGF%, 43.93 SCF%, and 46.44 HDCF%.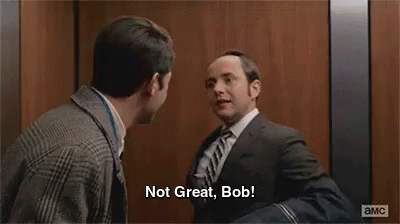 With none of that data being particularly positive, perhaps some other data could reveal a glimmer of hope or two?
Spoiler alert! Probably not.
This time, we'll start with the All Three Zones data on Kurashev from the prior season:
That's a whole lot of red, and the only area with multiple categories to the positive is in the area of defensive zone puck retrievals and exits. The microstats from this season are not much better:
OK, perhaps the DZ retrievals/exit section looks slightly better, suggesting that Kurashev was a more reliable defensive forward than most on the team. But the crimson hues emanating from all of the offensive categories are disheartening, because it's always seemed like Kurashev had the skills to be a contributor at that end of the ice as well.
One last grasp at a positive
Going back to some of the basic statistics does provide a point in Kurashev's favor, in that his production during 5-on-5 play has not decreased – it was his complete lack of production on the power play that tanked his overall numbers. It's basically the opposite of what the data reviewing Taylor Raddysh's last season revealed:
Kurashev's average power-play ice time per game jumped from 1:12 in '21-22 to 2:04 this season. Despite that leap, though, he had only four power-play points last season – all assists – which was a small step back from the five points (2 G, 3 A) he had in the '21-22 season. And, again, that was with about half as much power-play ice time. So, when you look at the rates of 5-on-5 production from Kurashev, the numbers are nearly the same: 1.18 points per 60 this season as opposed to 1.20 per 60 in the prior season.
So, perhaps Kurashev won't be a power-play fixture in Chicago down the road, which is entirely possible given the influx of talented players who should occupy those roles instead. But if Kurashev can continue to produce at 5-on-5 – and a mild increase in some of those categories certainly wouldn't hurt – there could be a role for him with this team down the road. He may not become the top-six offensive dynamo that some of us may have dreamt about in his earliest days with the team, but a player who can flourish in a middle or bottom-six role is the kind of gold which needs to be struck in the later rounds of the draft to build a complete NHL roster.