You wanted to be a fighter, you wanted to be a killer: Chicago-Vancouver series breakdown

If you look really closely, you can almost see the intangibles.
(Scott Strazzante, Chicago Tribune / May 3, 2010)
Here's what I love about the playoffs: Each series takes on a different dynamic, teams have to discover variations on their identity, and there are mysterious forces at work. Luck, leadership, truculence and testicular fortitude (Sami Salo, I salute you) all have their place in the lore of this sport, and sometimes we fans are fortunate enough to witness an act of certain otherworldliness that cracks the sky wide open -- rally towels rain down upon the ice, and new history is made.
Most of the time, though, sharp coaching, solid goaltending and depth scoring will do the trick. What this team learns in the first round, they can apply in a real way to the next round, though the new opponents are almost always oriented differently -- not to mention better -- than previously vanquished foes. The Hawks have been doing the practical application thing admirably, and in doing so, they unleash unknown pockets of potential. They nudge their upper limit ever higher.
In the same spirit as deep-sea diving, I wanted to scrape the ocean floor a little, take a look at some of the things that the Hawks executed against the Canucks, details that can help them succeed (perhaps) against the Sharks.
Goals
One of the most interesting things I noticed during the Vancouver series was the lack of goals coming from distance. The Hawks were scoring goals almost exclusively from a fairly concentrated nucleus in front of Luongo's net and in between the circles. I made a quick plot of all goals for/against the Hawks that we can use as a reference:

(open in new window for full size)
Even a cursory glance should reveal a telling pattern, without even knowing how each goal was scored. (This is one area where play-by-play pages just don't cut it for me; it's nice that the NHL provides shot distance and such, but it lacks a bit of needed clarity. So I rewatched every single goal scored in the series and provided a reasonably basic description for each one. I bolded things I thought were important, although I wish I had time to be even more thorough. Alas, my paltry offerings.)
Get hyphy: Rebounds, obviously, played a central role in the Hawks offense. If you thought Bobby Lu had it rough with Buff's burrito "breath" in his face all series, you might have a vested interest in how Nabokov deals with it. The Sharks, however, will present a much healthier and smarter defensive unit than Vancouver, and guys like Rob Blake and Doug Murray will have no problem resorting to the Donkeypunch method of clearing the front of the net. Buff wasn't much of a factor against the Sharks during the regular season (go read VerStig's fanpost right now), but you know who was? Troy Brouwer. Buff may be emotionally exhausted from his exertions in the previous round, or still buzzed from the constant contact high he likely had in Vancouver, and if he reverts back to Regular Season Buff, it may be Louwenbrow's time to own the crease.
Put a look on your face like you smell some piss: Should the Hawks be worried about giving up those goals from the blue line? Five out of the six Vancouver goals that were scored from 50 ft. or further were scored by d-men, two were on the power play, where Vancouver does tend to set up for the hard point shot, and four had at least one player screening Niemi. To me, at least, the one worrisome aspect of this stat has to do with the fact of Ryane Clowe. The dude is a hell of a lot more aggressive than Burrows, and more effective in front of opposing goalies as well. Obviously, Coach Q has that annoying no-touch policy regarding screens, and Niemi has dealt generally well, but the Hawks should probably prepare their ankles and embolden their testicles for some epic shot blocking -- the Sharks have serious point threats in Boyle, Blake, Setoguchi and Pavelski./
Discipline and Punish: even-strength play
The Hawks and Nucks both scored 12 goals at even strength, which is slightly alarming if you've seen the overall Corsi/Fenwick numbers for the first two series and came to the conclusion that the Hawks haven't been controlling play at even strength. Which is true, statistically speaking. Our Corsi numbers were shittacular against Vancouver, although that was somewhat balanced out by better overall Fenwick numbers (Corsi minus shot blocking ... all hail Sopel and TOFTBO). At the same time, 12 EV goals almost seems insignificant in hindsight, if only because the character of the series -- a banged up defensive unit and lack of scoring depth trying to make up for a difference in team talent and speed by playing direct, physical hockey -- precipitated a high volume of special teams play. The Hawks matched the Canucks in goal production at even strength because they took a lot of close-range shots and capitalized on rebounds, and won big at times on their ability to convert on the PP and create short-handed chances.
This likely won't be the case against the Sharks. In fact, this series may be the closest we will ever get to playing ... ourselves. Whoa. Can we beat ourselves at even strength? Let's see how we did against Vancouver, broken down by periods:
| | | | | | | | | | | | | |
| --- | --- | --- | --- | --- | --- | --- | --- | --- | --- | --- | --- | --- |
| | | | | | | | | | | | | |
| . | | 1st | | | 2nd | | | 3rd | | | total | |
| . | | s | g | % | s | g | % | s | g | % | s | % |
| . | chi | 53 | 3 | 5.7 | 51 | 2 | 3.9 | 47 | 7 | 14.9 | 151 | 7.9 |
| . | van | 56 | 6 | 10.7 | 38 | 4 | 10.5 | 38 | 2 | 5.3 | 132 | 9.1 |
What sticks out the most is, of course, the disparity in shooting percentage. Although we ended the first period tied only twice in the series, the two teams played each other pretty tight at even strength. I'm sure we all remember Niemi keeping the Hawks alive early on in Games 3 and 5, and Luongo doing the same for the Nucks a few times. When the Hawks pulled away, as they did in Games 3, 4, and 6 (all road games), it happened in the second period (largely through the PP, as evidenced by that pathetic 3.9%), and they used the third period to put the game away. Whether the improved shot% in the third has to do more with the Canucks deflating or Luongo simply playing better earlier in games, I'm not sure, but the encouraging thing to take from this is the fact that the Hawks did play better as the games wore on, and not worse, as was our downfall many times in the regular season. That being said, Coach Q must get this team to produce better starts, especially since the Sharks could probably put together a sizable lead while languishing in a coma.
Shot differential (or the dwindling of)
So during the playoffs, everything is liable to change. Remember how dominant we were during the regular season at limiting shots against? Not quite so much in the playoffs. Checking gets tighter, limiting time, space and flow inside the offensive zone; we can't expect to get all Liquid Swords on teams anymore. And shootout games tend to destroy SV% in general. Anyway, here's what the difference has looked like so far:
| | | | | | | | | | |
| --- | --- | --- | --- | --- | --- | --- | --- | --- | --- |
| | | | | | | | | | |
| . | OPP | S | SA | DIFF | BS | BSA | SG | SV% | RES |
| . | NSH (H) | 26 | 26 | 0 | 14 | 19 | Niemi | 0.917 | L |
| . | NSH (H) | 33 | 23 | 10 | 13 | 10 | Niemi | 1.000 | W |
| . | NSH (A) | 27 | 35 | -8 | 17 | 14 | Niemi | 0.886 | L |
| . | NSH (A) | 30 | 33 | -3 | 18 | 14 | Niemi | 1.000 | W |
| . | NSH (H) | 32 | 21 | 11 | 14 | 13 | Niemi | 0.810 | OTW |
| . | NSH (A) | 32 | 28 | 4 | 18 | 7 | Niemi | 0.893 | W |
| . | VAN (H) | 37 | 28 | 9 | 13 | 13 | Niemi | 0.800 | L |
| . | VAN (H) | 34 | 26 | 8 | 18 | 16 | Niemi | 0.923 | W |
| . | VAN (A) | 35 | 33 | 2 | 16 | 7 | Niemi | 0.939 | W |
| . | VAN (A) | 34 | 30 | 4 | 20 | 10 | Niemi | 0.867 | W |
| . | VAN (H) | 30 | 24 | 6 | 14 | 12 | Niemi | 0.875 | L |
| . | VAN (A) | 35 | 30 | 5 | 15 | 9 | Niemi | 0.967 | W |
The Hawks still got pucks to the net against the Preds and Nucks pretty regularly -- I originally thought Vancouver would be much more stringent, given the way the regular season played out (remember, the Nucks were the only team to outshoot the Hawks on average over the course of a season series). And while Vancouver did dominate in Corsi, the Hawks saved themselves and their goaltender, somewhat, by blocking an average of 16 shots/game.
The Sharks blocked hella shots against Detroit, relying mostly on their shutdown duo of Blake and Murray to take all the punishment, especially while shorthanded. I don't doubt that the Hawks PP will revert back to something approximating clown shoes after treating Luongo to his very own bukkake session. It's hard to gauge how special teams will play out in this series, given the uneven refereeing all postseason, but it's safe to say that the Hawks will need to outscore San Jose at even strength in order to move on.
Coaching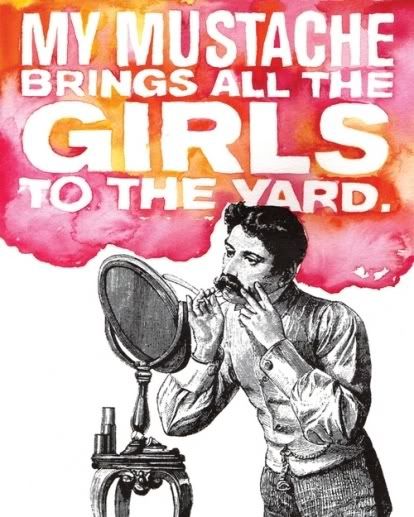 One of the biggest joys of the Vancouver series, for me at least, was the success of Coach Q's game plan. We all get frustrated with his line changes, but the hand he showed in the second round was not only pleasantly steady, but also a winning combination. You don't win three games in a row on the road without some great coaching, and it seemed like every single time Alain Vigneault put the Grady Sedin twins on the ice, here comes Marlboro 72 in pursuit, like bloodhounds. And while the Bolland line, oft-matched against the Sedins, had a combined -96 Corsi for the series (separately they also sported team-worst individual ratings), they did their wreck job beautifully, not only in stoppering the twins but also goading them to the breaking point. Bolland, in particular, owned so much of Daniel's headspace in Game 4, he could practically colonize Sweden.
I love the way he put Burish and Eager out there just long enough each game to annoy the shit out of the Vancouver bench, but not long enough to annoy the shit out of his own. And there he was, toward the end of Game 6, calming Buff down on the bench after his poison dagger of a goal, making sure he knew that they have to play these guys again next season, save some Buff Nasty for the Sharks, willya? Q had the kindness to sit Brouwer for a few games so he could regain his footing or maybe his soul, and then reinserted him into the lineup at the perfect time: with just enough pressure to kick Brouwer into high gear, and just enough responsibility on the second line to give him confidence to go out there and execute. Psychology is sort of frowned down upon these days as a reason to do, well, anything, but I feel like Coach Q has this team in a good place going forward.
One final note about the upcoming series: Talk about your three true outcomes. Dominate and win big; dominate and lose in a bewildering and unjust fashion; play them tight and settle things in overtime -- the Hawks have done all three against this team. Then again, this is the Western Conference Finals. It would be a sham without multiple overtimes and a complete set of one-goal games.
--------------------------------
Ugh, real quickly, my three stars of the Vancouver series, although no one really cares and I just wanted an excuse to post a gif:
3. Dave Bolland, in defiance of Corsi, and out of appreciation for the short-handed goal that killed Canuck dreams throughout (super, natural) BC. A nice parallel to the one he scored in Game 2 last year.
2. BIG BUFF.
1. Captain Marvel. Looking forward, I don't see how this guy doesn't thrive in this series. Toews must have had shark hunters for ancestors, given the way he's played against this team in his first three seasons (seriously, go read VerStig's fanpost). Plus, his thizz face is perfect for the Bay Area.