Morning Bag Skate: Coach Q doesn't think Kane has peaked
Our daily look at Blackhawks news and the happenings around the world of hockey.
The weekend gave us a chance to see (or at least read tweets) about the Blackhawks' rookie team, which played a pair of games in London, Ontario, over the weekend. The group lost both games (4-2 to Toronto and 5-4 to Pittsburgh in a shootout) but there were still some positives, including a stunning last-second goal by Matt Carey to force OT against the Penguins. There's one remaining game on Monday against Ottawa, so hopefully they can salvage a victory. Now onto the news!
**One of the reasons not be worried about Patrick Kane's contract: Coach Q thinks he'll get even better from here. "Every year, coming into camp, it seems like it's a different Kaner. He looks a little bit bigger, he's a little bit stronger, his handshake's a little bit more firm. I think his growth as far as his behavior off the ice has gotten better just like his game on the ice," Quenneville said during a taping for WGN Radio. (CSN Chicago)
**The Rangers will reportedly tab a new captain on Thursday, with Ryan McDonagh looking like the favorite to get the nod from Alain Vigneault. New York hasn't had a captain since trading Ryan Callahan to Tampa Bay for Martin St. Louis last season. (New York Daily News)
**A look at the 10 best spin-o-rama goals of all-time as a tribute to the now-banned shootout move. A pair of these involve Blackhawks goaltenders getting embarrassed -- one on Crawford, one on Nikolai Khabibulin -- but we can all enjoy this insane goal against St. Louis, right?
**Things are getting rather odd in Columbus, where the Blue Jackets are preparing to bump up their centers in the absence of Ryan Johansen. Brandon Dubinsky would become the team's top guy up the middle. (Columbus Dispatch)
**The Stars have a new mascot, Victor E. Green. I'm not necessarily opposed. (Stars)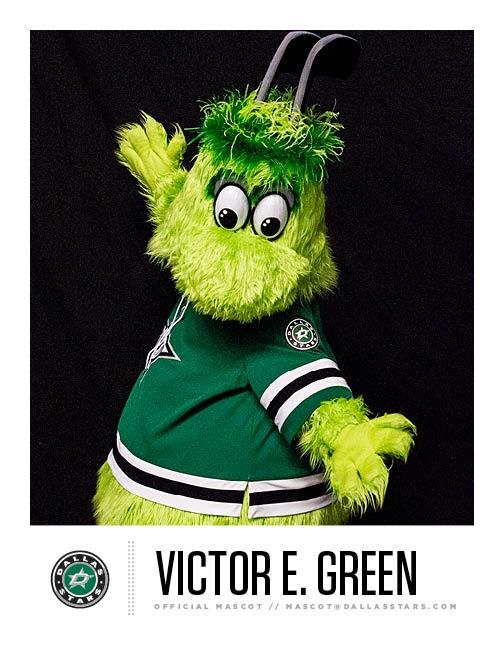 **2013 first-round pick Max Domi will compete for a roster spot during training camp with the Arizona Coyotes this fall. (Arizona Republic)
**P.K. Subban continues to handle a lot of unfortunate attention with impressive grace. Hockey fans should be grateful to have players like Subban promoting the sport. (Pro Hockey Talk)
**Looks like Canucks fans aren't buying into the team's uncertain direction, as ticket demand for the 2014-15 season has apparently plummeted in Vancouver. (News1130)
**Buffalo defenseman Tyler Myers hopes to rebound from a disappointing 2013-14 season. The 6'8 former Calder Trophy winner recorded just 22 points and a minus-26 rating in his fifth season with the Sabres. (The Buffalo News)