Rockford IceHogs
Calder Cup Playoffs Series Preview: IceHogs vs. Texas Stars
The IceHogs take on the Texas Stars in the Central Division semifinals of the 2023 Calder Cup playoffs.
The IceHogs are in a similar situation as last season: they've swept their best-of-three play-in series and now face the Central Division winner from the regular season as a reward.
The only difference is the quality of the opponent. Rockford defeated the Texas Stars last year's playoffs but the Stars are easily the most improved team from last season and are now the cream of the crop for the division. The Stars will be looking for revenge while the IceHogs have their work cut out for them to not repeat the history of being easily eliminated by the division champs.
The best-of-five series starts Friday night at the at BMO Center in Rockford.
How We Got Here: Iowa Wild Series Recap
Because of how poorly the last few months of the season went for the IceHogs, they needed to compete in the play-in round to open the 2023 Calder Cup Playoffs. Their opponent, the Iowa Wild, were a team that matched up against them fairly evenly most of the regular season and this held true in the playoffs, as both games required overtime. Luckily, the IceHogs managed to push themselves to victory and secure their spot in the semifinals.
All season, the IceHogs have been a solid defensive team but a black hole in terms of offense, and both games against Iowa continued this trend for the most part. The IceHogs did a good job of limiting the Wild's high-danger scoring chances but struggled to create their own. Instead, they focused on crashing the net as often as possible, and as a result, four of their six goals were in-close with three of those being off rebounds.
In both games, Iowa opened the scoring within the first handful of minutes, a trend that plagued Rockford much of the season, and the IceHogs failed to hold onto their leads once they had them. The IceHogs tend to play better from behind than when tied or ahead, which speaks to their never-quit attitude – but it means that they're not exactly closers. However, the IceHogs had a much better showing from their secondary scoring than expected. The Wild were obviously focused on shutting down Lukas Reichel, which worked, but it opened up the third line with Michal Teplý, B.J. Busdeker and Buddy Robinson – and they actually took advantage of that freedom to the tune of two goals, including the series-winning goal. The second line of Luke Phillip, Brett Seney, and David Gust continued to be the best from an offensive perspective, though.
In terms of prospects, top forward Reichel went without a point in the first round, but he looked pretty excellent otherwise offensively. He did have some miscues defensively, but that's expected of a player who's still developing. Reichel's strength in setting up offensive opportunities in transition, even if they didn't end up resulting in a goal, was still top-notch. Interestingly, after a lukewarm season that at least ended positively, Teplý looked really good in both games, picking up a goal and an assist. And it felt like he could have had more points if he was paired with slightly better finishers. Mike Hardman, the only other Blackhawks forward prospect, was fine in a defensive fourth-line role but he didn't stand out in any real way.
But one player who did stand out was Isaak Phillips, who was the IceHogs best player in that series – not just on defense or as a prospect, but overall. He was, by far, the most noticeably positive player in the Game 1 for the IceHogs, and while he was quieter in Game 2, Phillips was still highly effective in his role. He also managed to contribute a goal and assist in both games, all while playing as the No. 1 defensemen in all situations. Alex Vlasic was the other defensive prospect that really caught the eye as he flashed some offensive skill – rewarded with two assists as a result – while showcasing how he's one of the best shutdown guys on the team. Vlasic's work on the penalty kill alone was highlight-reel worthy.
In net, Arvid Söderblom was pretty fantastic. His numbers aren't gaudy, because the team in front did a solid job keeping quantity and quality down despite going into overtime both games, but Söderblom played big when needed.
What's Next: Texas Stars Series
The Stars are a beast of a team this season: they were absolutely the most destructive offensive team in the league, and they accomplished that by dominating at 5-on-5. Then, Texas backed that up with stellar defensive work – including one of the best penalty kills. Their 3.68 goals-per-game rate was best in the league and they were top-5 in terms of shot suppression with 22.8 shots against per game. For a team like the IceHogs that's already struggled offensively, it's going to be a challenge to get opportunities against a team as stingy as the Stars.
Also, while the IceHogs battled for the No. 2 for much of the first few months of the season, they ultimately faltered at the end. The Stars were the most consistent teams in the league, but also put together a few lengthy winning streaks, including a Western Conference leading nine-game win streak and picking up pointed in 12 games through December and into January. Texas also went on to win five of their last seven games to become the division champs
The Stars' offense is built on team depth: they have three scoring line threats and a fourth that can contribute when needed. They don't have any point-per-game players like the IceHogs do, but they have one who is pretty close – Riley Barber led the Stars this season in points with 64 (32 G, 32 A) in 69 games – but they do have 11 forwards who produce at a 0.5 points-per-game rate or better.
In comparison, the IceHogs have five players at or near a point-per-game pace – Reichel, Gust, Seney, Joey Anderson, and Rocco Grimaldi – but then only one other forward above 0.5 in Luke Philp. Teply is the next closest with 0.46, but he just never broke that hurdle, and the rest are far below that pace.
The Stars have a few more veterans who really impact offense in long-time Stars captain Curtis McKenzie with 22 goals and 32 assists, Marián Studenič with 21 goals and 27 assists, and old friend Tanner Kero with 17 goals and 33 assists. Riley Tufte is another to watch: his 0.56 points-per-game rate was solid, but he was especially dangerous on the penalty kill where he had three shorthanded goals this season (tied for third most in the AHL).
But another area they differ from the IceHogs is they have a trio of forward prospects in their top-nine that all can knock in some points. Mavrik Bourgue led the rookies with 47 points (20 G, 27 A) in 70 games, but Matel Blumel had a slightly better points-per-game rate of 0.76 in 12 less games. The third rookie only played in 19 games total, but Antonio Strange knocked in four goals and eight assists in that span, showing he can be a solid depth addition to an already stacked forward group.
On defense, the Stars had one of the best defensive pairs in the AHL this season in Ryan Shea and Alex Petrovic. Blackhawks fans might remember the former's name as Shea was selected originally by Chicago in the fourth-round in 2015; he ultimately joined the Stars organization after graduating from Northwestern when the Blackhawks did not sign him. He just turned 26, so he's not really a prospect for the Stars anymore either, but he's been excellent in the AHL. Combined with Petrovic, who played 263 NHL games, they are a balanced two-way pairing that can compete against opposing team's top lines.
Note: The plus/minus stat is not useful for individual player evaluation at face value, but it can be used to as a starting point for said evaluation – and in this case, the stat is correct about how well-balanced Shea and Petrovic have been for the Stars.
Texas will be without defenseman Thomas Harley, who is currently with the Dallas Stars on their own playoff run. Harley was one of the best in transition, and produced at a very good 0.52 clip from the backend. The Stars have the depth on defense to overcome his loss, but it'll be interesting to see how his primary partner – Will Butcher (0.66 points-per-game) – does without him considering how much they played-off each other all season.
Their netminder Matt Murray – no, not that Matt Murray – was solid with a .911 save-percentage and 2.37 goals against average this past season, but the Stars could have been the top team in goals against with an even better goalie.
During the regular season series, the IceHogs actually won five of the eight games against the Stars with most of the games being very close. Six of the eight games were one-goal games – excluding empty netters – and three of those required overtime. Overall, the IceHogs just barely edged the Stars in goals, 28 to 27, over the course of the season series. The IceHogs only played three games against the Stars during their slump, but did manage to win those 2-1.
It was primarily the veterans that did well against the IceHogs: Kero led the team in points with nine (5 G, 4 A) while Studenic had eight (5 G, 3 A) and McKenzie had seven (4 G, 3 A). Goalie Murray only played in three of the eight games, putting up just a .849 save percentage in that span. Ironically, Anton Khudobin – now with the IceHogs – was responsible for two of the Stars three wins (though his .896 save-percentage was only mildly better than Murray's).
For the IceHogs, they also leaned heavily on their veterans, especially Gust with 12 points (8 G, 4 A) in eight games and Luke Philp with 10 points (4 G, 6 A) in six games. Reichel also did well with seven points (3 G, 4 A) in eight games, including a game-winning overtime goal. The IceHogs will miss Cole Guttman who put up two goals and two assists in five games against the Stars.
Phillips only played in three games against Texas, but he had two goals and three assists in those games. Vlasic picked up a goal and an assist in the final two games against the Stars as well.
Söderblom also didn't play much against the Stars, just two games, and he performed poorly in both matchups. The first happened in December during the worst stretch of the Swedish netminder's season and it was one of the only games in which he was pulled. The second was in February where he allowed four goals on 31 shots, and putting his save-percentage at just .786 against Texas. It'll be interesting to see if Söderblom's performance in those games was due to the Stars' general offensive prowess or him just having off-nights.
Who will win: Texas Stars
Look, I'm hoping I'm wrong but the Stars are a force this season: not only are they the best offensive team in the league – all primarily at 5-on-5 – they're also beasts defensively. Texas wins by overwhelming their opponents with strong puck possession, fast transition play, and rolling four deep lines with three great defensive pairs. The IceHogs are a scrappy bunch with a good top-six and a defense core filled with potential NHL players, but they just don't have the depth at forward and their offensive woes are going to be difficult to overcome against a team like Texas that doesn't give opponents much space.
The only area the IceHogs have the advantage over is really in goal, where Söderblom has been better than Murray, despite their save-percentage being very similar. However, as mentioned above, Söderblom only played the Stars twice and wasn't particularly good in either game.
Now, many might be saying, "but the IceHogs won the regular series match-ups, so they have a chance," which is true – there's always a chance. But the regular season and playoffs are as different in the AHL as they are in the NHL, and Texas is just so damn good this year. Last season, the IceHogs were better in their regular season games against the Chicago Wolves, the Wolves dog walked them – and practically everyone else – in the postseason.
Still, Rockford does have a a chance. If they can play more like they did in the first three-months of the season with a more balanced offense, Reichel's line can breakout, and Söderblom continues to play at his top level, then there's a possibility the IceHogs could upset the Stars. It's slim, but I wouldn't write them off completely.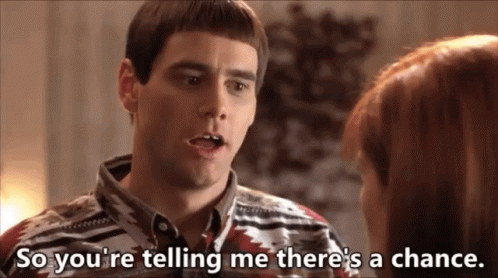 UPDATE: It looks like Jalen Luypen will be playing tonight for the IceHogs. Luypen, 20, had 39 points (18G, 21A) in 38 WHL games with Tri-City this past season. The Blackhawks signed him to an ELC in August 2022 and he was assigned to the IceHogs April 10. It'll be interesting to see where Luypen might slot in the Rockford lineup.
Central Division First Round Schedule
Game 1: Friday, April 28 | BMO Harris Bank Center @ 7 p.m.
Game 2: Sunday, Apr. 30 | Wells Fargo Arena @ 4 p.m.
Game 3: Wednesday, May 3 | H-E-B Center at Cedar Park @ 7 p.m.
Game 4: Friday, May 5 | H-E-B Center at Cedar Park @ 7 p.m. (if necessary)
Game 5: Saturday, May 6 | H-E-B Center at Cedar Park @ 7 p.m. (if necessary)
How to tune-in
Live stream: AHLTV, IceHogs Broadcast Network at IceHogs.com
Live audio: IceHogs Broadcast Network at IceHogs.com and on IceHogs app; Mid-West Family's local stations including 104.9 The X, B103, 95.3 The Bull, and Rockford Greatest Hits 100.5.